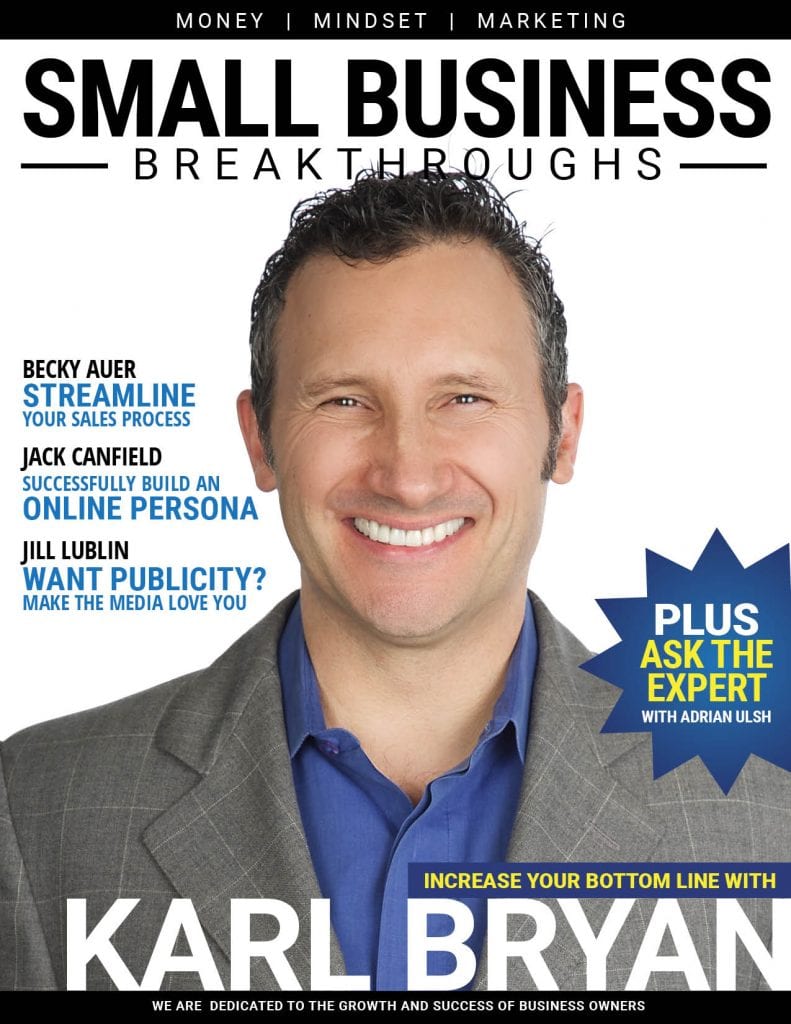 Small Business Breakthroughs Magazine
We're dedicated to the success of business owners.
We help businesses:
1. Increase leads and small business traffic
2. Convert browsers to buyers
3. Get predictable results for small business quickly
More Leads. Higher Conversions. More Profits. Results For Your Business FAST!
Small Business Breakthroughs Magazine is dedicated to the success of Business Owners.
Karl Bryan has assembled a world-class team of business professionals with hundreds of years of combined experience and expertise in business.
Together, we will coordinate our efforts through this publication to bring you state-of-the-art training and resources so you can build your dream business and provide yourself and your family with the lifestyle you so richly deserve.